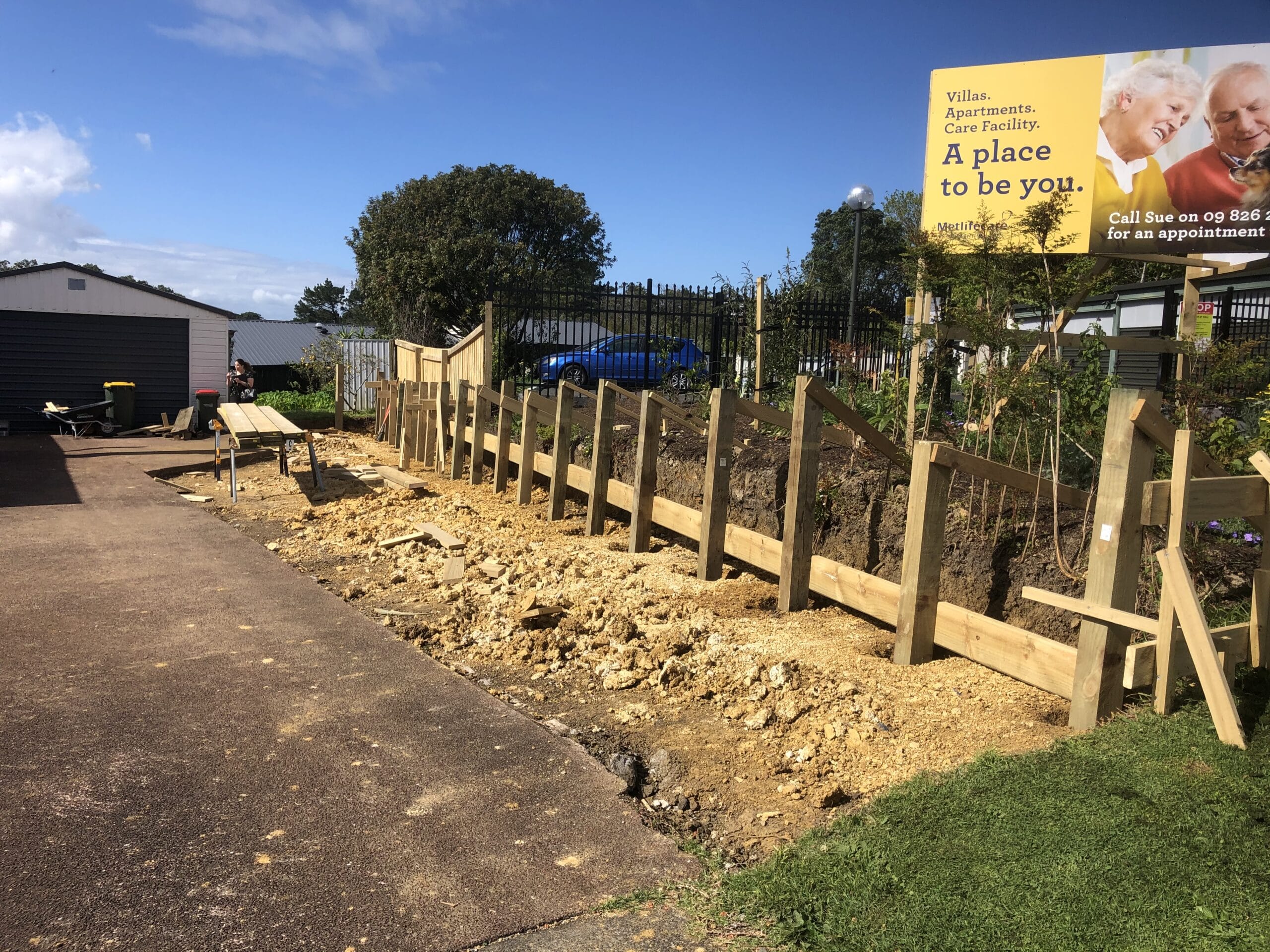 Q: Why does one builder use a lot of bracing to install a retaining wall and another not?
A: The builder who used the Eziyaka pre-cast concrete foundation pad
installed his posts in 4hrs.
The one who didn't took 16hrs.
By using the Eziyaka concrete pads, the first builder got the labour savings and the concrete required by the design engineer & council.
The second missed the labour savings and had to pay extra for the concrete punch pad that the Eziyaya provided.