Stunna - Galvanised Floor Spacers for Concrete Raft Floors
The Stunna is a R6 galvanised pod floor spacer/stirrup designed to optimise the performance of a concrete raft floor.
Strong and durable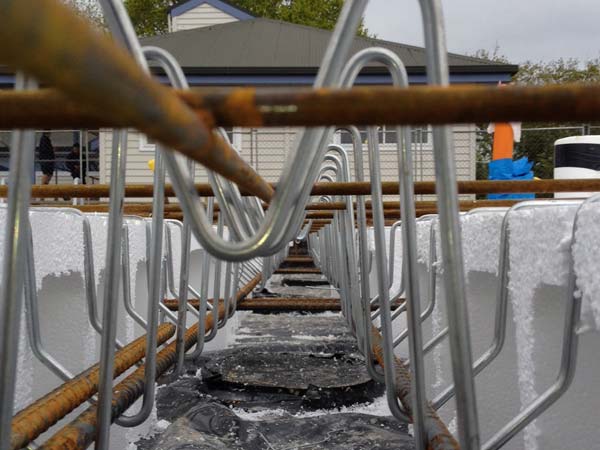 Stunna Features
Custom designed profile integrates with concrete raft pods.
Provides and easy to use alternative spacer system to plastic intersection spacers.
Clips polystyrene pods together to form a stable mat during concrete pour.
V-shaped spacer bottom aligns and suspends reinforcement bars in the middle of the canal to create a more robust floor, and optimises the structural relationship between the placement of the steel reinforcement and concrete infill.
And, Stunna pod floor spacers can be found at all leading building merchants throughout New Zealand.
What are the Benefits of Using Stunna for Concrete Floor Spacing?
Simplify the installation process
With Stunna as the main structural element in a concrete raft flooring system, you can quickly clip together pods in the optimum configuration as specified by the design engineer. For step-by-step instructions, see our video tutorial.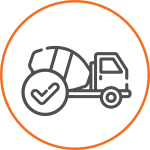 Ensure optimum concrete cover
A concrete raft floor plus Stunna ensures a complete concrete cover particularly at the critical intersections of the ribs. Its secure clip arrangement eliminates the tendency of the polystyrene pods to bunch-up under the pressure of concrete being pumped into the infills.

Minimise costs
Stunna is designed to be easily and quickly installed on site without specialist expertise. This minimises the risk of expensive delays and overruns when dealing with bulk concrete arrivals on site.
Designed and Made in New Zealand for
New Zealanders
With over 25 years in business, Eziyaka products are designed and manufactured in New Zealand, by New Zealanders, for New Zealanders. That means, they are perfect for New Zealand building specifications and conditions.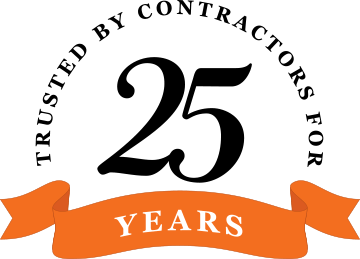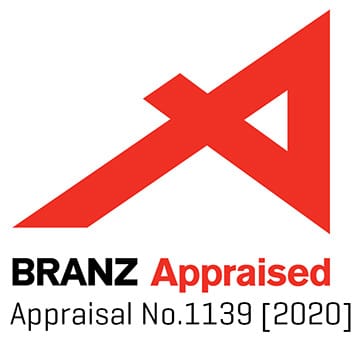 Available at all leading New Zealand building merchants
Just ask your local





Our pre-cast concrete and poured concrete floor foundation products are stocked and recommended by all New Zealand's leading building product stores. That means, wherever you are throughout the country, there will be an Eziyaka stockist nearby.